Nigeria
The University of Maryland, Baltimore through the Institute for Human Virology (IHV) has been supporting the HIV/AIDS response in Nigeria since 2004 with support from the US Centers for Disease Control and Prevention (CDC) under PEPFAR. IHV established a local organization in Nigeria early on, incorporating it under the name IHV Nigeria. The University of Maryland, Baltimore has continued its work directly in Nigeria through the Ciheb Nigeria country office, often working in partnership with IHV Nigeria on key initiatives.
Projects
Integrated Model for the Prevention of Anal Cancer Using Screen and Treat for HISL (IMPACT). Ciheb investigates anal cancer prevention and treatment, a risk 80-fold higher among men who have sex with men (MSM) living with HIV compared to the general population. Treatment of the anal cancer precursor, high-grade squamous intraepithelial lesions (HSIL), has proven effective for preventing cancer, and research on how to best implement screening and treatment of HSIL is key to mitigating the risk of anal cancer in low- and middle-income countries (LMIC) such as Nigeria where HIV is highly prevalent. This work will yield a systematic strategy for evaluating HSIL screening and treatment implementation in an HIV care setting and provide generalizable knowledge on context-specific adaptation of a complicated evidence- based intervention in a challenging LMIC environment that will benefit the broader field of implementation science.
Action to Control HIV Epidemic through Evidence (ACHIEVE). Ciheb's role in the ACHIEVE project has been to provide technical assistance for data management, surveillance implementation, and staff training for supported SURGE (PEPFAR initiative of surveillance) facilities in Rivers, Nasarawa, and FCT. In the fifth and final year of the project, the team started developing a central database for supported states, assisted implementing the Nigeria Medical Records System and reporting of HIV testing services and prevention of mother-to-child HIV transmission data to the provided patient level data monitoring and quality reviews, supported facilities to report surveillance data and conduct real-time reviews, and provided capacity building and mentorship for facility staff on monitoring and evaluation, Nigeria Medical Records System reporting, and National Data Repository reporting.
Expanding the Pool of Independent Investigators in Implementation Science in Nigeria through HIV Research Training (EXPAND). EXPAND Nigeria project will focus on Reproductive, Maternal, Newborn, Child and Adolescent Health (RMNCAH) in the area of HIV and implementation research in Nigeria. We aim to develop a flexible, locally-tailored research curriculum incorporating hard and soft skill-building for postdoctoral early career investigators to attain research independence, and imparts program evaluation and knowledge translation skills to program implementers and policymakers, for high-level impact on RMNCAH gaps in Nigeria's HIV program. EXPAND Nigeria's scalable curriculum and mentoring approach address both independent research and programmatic capacity gaps, towards attaining sustainability for HIV research/research funding, and for high-level programmatic competencies.
Role of Data Streams In Informing Infection Dynamics in Africa (INFORM Africa). Ciheb uses INFORM Africa to understand how we can use big data from the different sources on infections or disease in Africa, starting with Nigeria and South Africa, in order to explain better what we do daily as a community that puts us at risk of infection and the spread of the virus like with COVID-19 and HIV. If we know this, we may be able to prevent future epidemics and pandemics from happening or at least be better prepared for them so that the spread and deaths is reduced. Making all data that still protects the privacy of those that provided it easily available for all scientists to work together on the data will help us know what to do much faster.
Synergistic Epidemics of Non-communicable Diseases, Stigma, Depression, and Material Insecurities among Sexual and Gender Minorities Living with HIV in Nigeria. This project seeks to examine population-level clustering of syndemic factors (stigma, depression, material insecurity, polysubstance use, intimate partner violence, and police and other violence) and HIV-associated noncommunicable diseases (HIVNCD) in a population of sexual and gender minorities living with HIV/AIDS in Nigeria. It will provide critical data for informing the development of integrated, multilevel interventions intended to remediate disparities in HIVNCD and their outcomes among sexual and gender minorities in sub-Saharan Africa and other similar settings.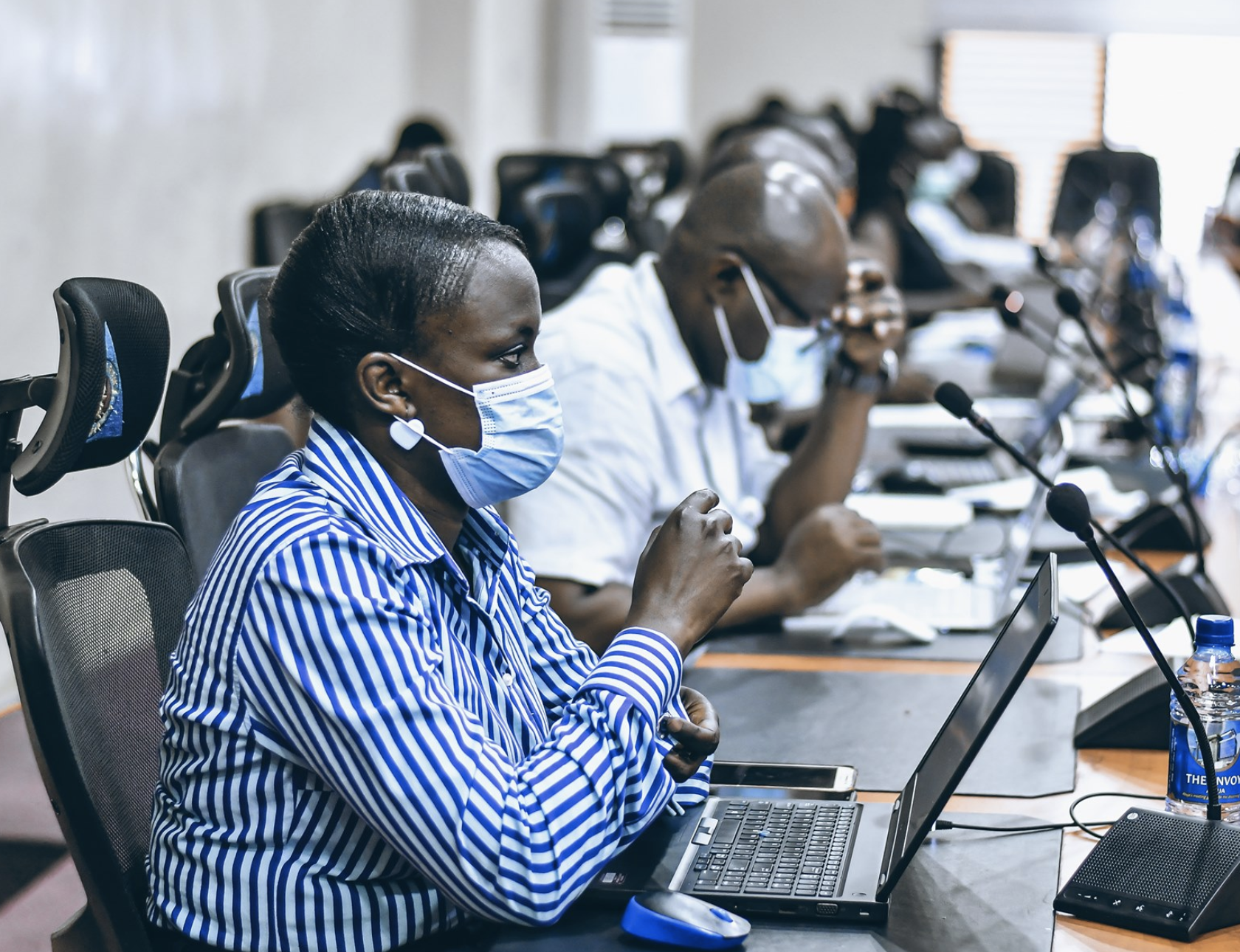 ---
Ciheb Nigeria Bulletin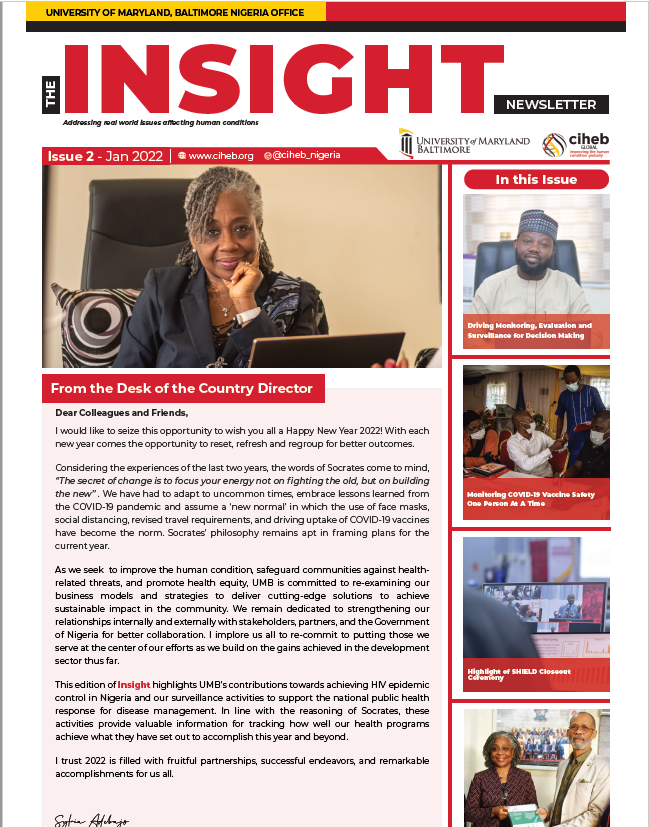 ---
Continuous Quality Improvement

Nigeria
Implementing CQI programs in Nigeria
---
Previous Projects