About
The Center for International Health, Education, and Biosecurity is an international health, education, and research center founded by the Institute of Human Virology in 2016 within the University of Maryland, Baltimore's School of Medicine. Ciheb is comprised of a network of international experts who work with local stakeholders to combat infectious and non-communicable diseases in resource-limited regions of the world. Ciheb has 13 faculty members and employs nearly 600 program staff in eight countries, providing technical assistance at the facility, community, and national programming level.
Mission
Ciheb's mission is to improve the human condition globally, safeguard communities against health-related threats, and promote health equity worldwide.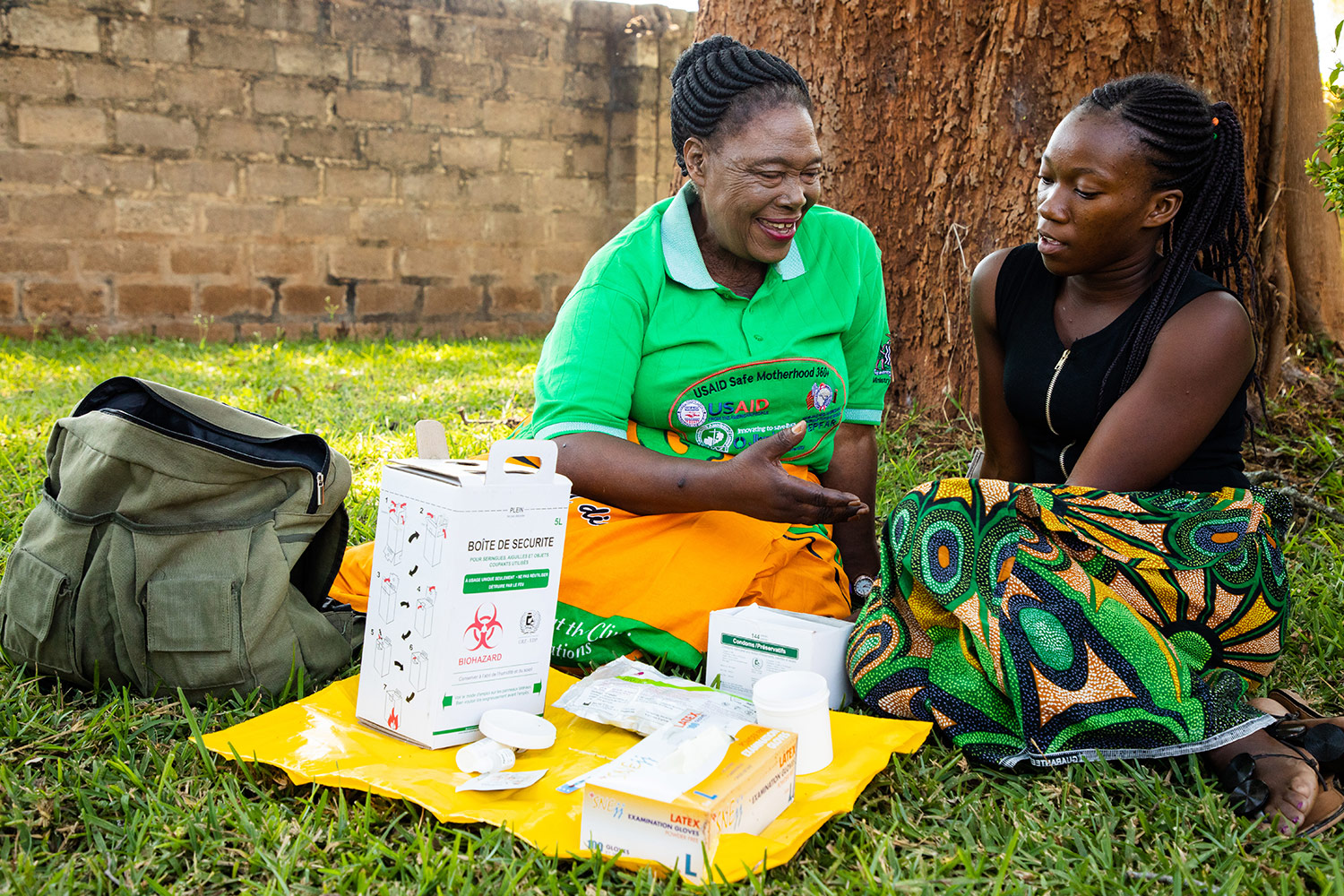 We are committed to:
Supporting the development and sustainability of evidence-based and data-driven, quality health service for HIV, hepatitis, tuberculosis, malaria, emerging infectious diseases, and non-communicable diseases.
Differentiating care and placing people at the center of the design and delivery of the care continuum.
Building local capacity for effective results and sustained outcomes at the patient, community, and population levels.
Fostering global communities of practice and transnational multidisciplinary team-based solutions to existing and emerging health challenges.
Abiding by strict ethical requirements and upholding quality performance and scientific standards.
Creating continuous learning opportunities and advancing knowledge in the health sciences.
History
The University of Maryland, Baltimore (UMB) has a substantial track record in HIV research, prevention, and care. In 2004, UMB became a key partner in providing pioneering medical technical assistance for PEPFAR through the AIDSRelief program, a highly successful nine-year project that delivered HIV care and treatment to more than 1 million people across hundreds of clinics in 9 resource-limited countries. AIDSRelief was launched when treatment for HIV was not widely available in resource-limited settings and therefore still decimating communities. The initiative helped to turn the tide on this epidemic and save countless lives.
Also in 2004, UMB received PEPFAR funding to provide medical and laboratory technical assistance in Nigeria and Haiti. UMB continues to provide technical assistance in Nigeria, and also helped to established IHV-Nigeria, an indigenous organization that is supporting HIV care and treatment programs in the country as an implementing partner of the Centers for Disease Control.
Ciheb emerged from this momentum to continue the fight against HIV and other global diseases. Founded in 2016 by the Institute of Human Virology — a world leader in translating HIV scientific research into service delivery interventions — Ciheb today works with partners, ministries of health, and communities in eight countries on the African continent, implementing a wide-range of infectious and noncommunicable disease related projects.