Botswana
The Botswana AIDS Impact Survey V, or BAIS V, is a national survey that assessed the prevalence of HIV and the coverage and impact of HIV services, as well as characterized HIV-related risk behaviors, using a nationally representative sample of children aged six weeks to 14 years and adults aged 15 years to 64 years. BAIS V is the fifth such survey performed in Botswana. This PEPFAR-funded survey reached approximately 13,500 randomly selected households and interviewed over 20,000 people.
BAIS V findings help the Government of Botswana, its partners, and the public know how many people are infected with HIV, how many people have new infections, and how many people living with HIV are on effective treatment.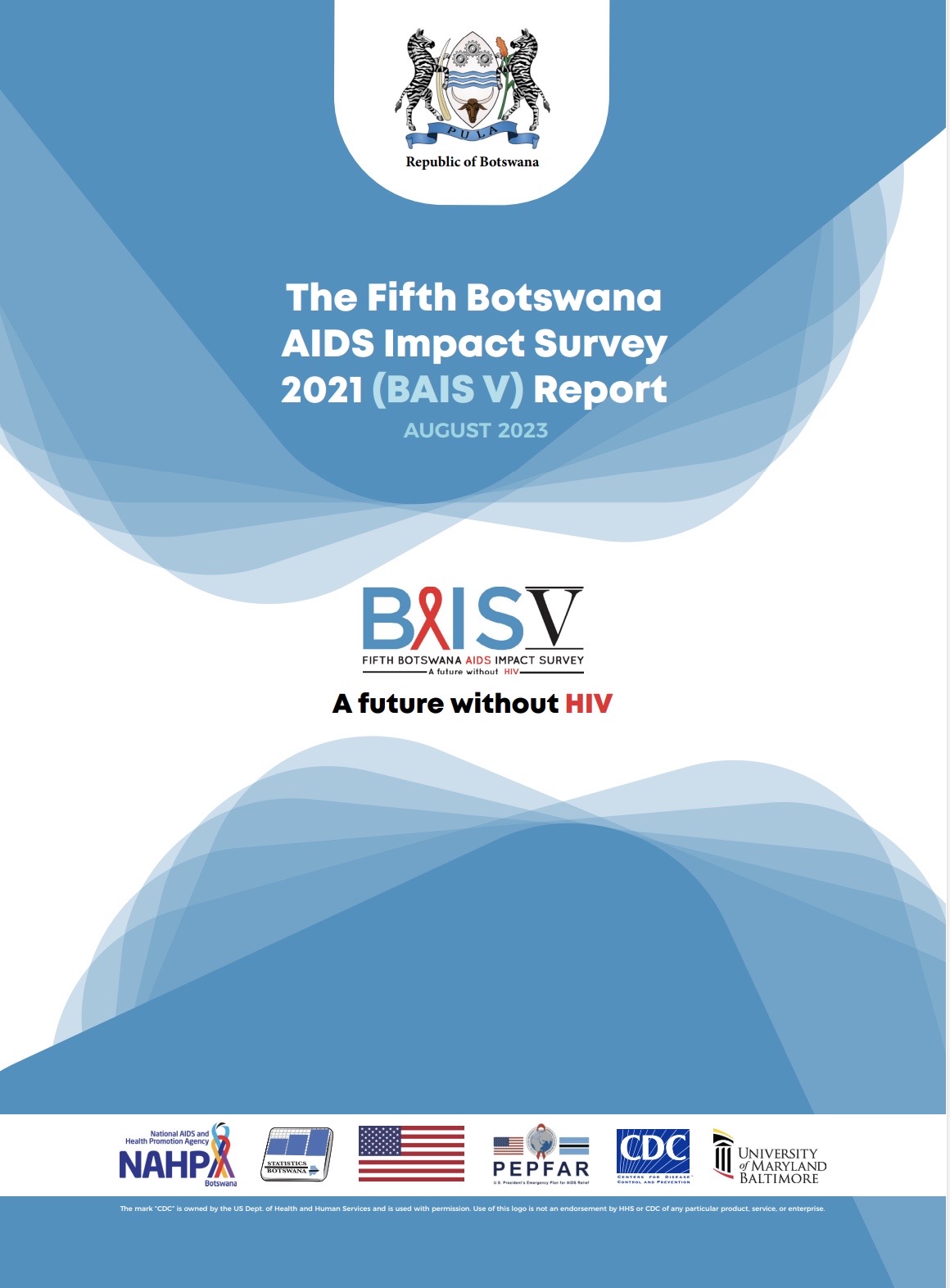 Read the Fifth Botswana AIDS Impact Survey 2021 Report here.
---
Read more on our Impact Stories and News pages: