Rwanda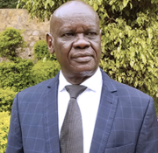 By Dr. Cyprien Baribwira
Rwanda Country Diretor
---
Relative to other countries, Rwanda is doing well with respect to COVID-19. At last count, we have had 280 confirmed cases, and of those 140 have recovered. We have not had any deaths. The government imposed a lockdown on March 23, with the exception of essential services, and took aggressive action in conducting contact tracing amongst all who had any contact with the cases. That was done in a positive way with minimal disturbance to those affected.
To assist in the response, Ciheb Rwanda was tasked by the Ministry of Health and CDC Rwanda to provide support to help adapt HIV services in context of COVID-19. The goal was to ensure those infected with HIV continued to get antiretroviral treatment and develop to protective measures to keep people safe at health facilities.
We developed guidelines and standard operating procedures to be followed at healthcare facilities treating HIV patients. The guidelines offer a broad description at the facility level, covering how facilities should prepare with respect to infection prevention and how to reduce the contact of HIV patients with facilities and healthcare workers in obtaining antiretroviral treatment.
We also developed protocols for prioritizing patients for treatment at a facility. For example, priority is given to those who are newly initiated to treatment or those who have comorbidities and are unstable. The remainder of those on HIV treatment are to be provided with a 2-3 month supply of antiretroviral medication to reduce their need to come to the clinic. We are also providing training on how to support patients who need adherence counseling or any other counseling by using email, phone, or on the Whatsap platform.
The SOPs offer step-by-step guidance to providers. For example, when patients come to a facility, staff need to be aware of what to look for when they arrive and how to screen them. Our procedures instruct screening nurses to prioritize symptomatic patients and to quickly isolate them. We also offer guidance on what personal protective equipment needs to be worn.
In terms of needs, Rwanda has received support from multiple sources to implement its COVID-19 response; for example, the Word Bank approved a $14.25 million credit at the beginning of April 2020 and recently Qatar provided 15 tons of equipment to tackle COVID-19. We are thankful for this generosity.
---
Cyprien Baribwira, MD, is a pediatrician who has worked in the field of pediatrics in sub-Sahara Africa for 30 years as a lecturer, clinician, and researcher. He is the former head of pediatrics at the University of Rwanda.