Botswana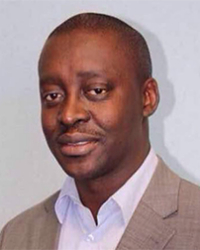 By Ndwapi Ndwapi, MD
Botswana Country Director
Botswana–University of Maryland School of Medicine Health Initiative (BUMMHI)
---
Botswana imposed a country-wide lockdown on April 2, which involved extreme social distancing. We have had relatively few confirmed cases to other countries (24 at last count) and one death.
When the pandemic reached our country, one of our immediate concerns at BUMMHI was the possibility of treatment interruptions for those infected with HIV. BUMMHI is the largest HIV treatment partner with the Botswana Ministry of Health and Wellness and we have been helping them care for 115,000 HIV patients on antiretroviral treatment (ART). We felt it our responsibility to keep HIV patients safe and to ensure continuity of treatment.
At the clinics, we focused on implementing two immediate measures: decongesting waiting areas and expediting clinic visits so that patient exposure would be limited. One of the ways we reduced congestion was to set up tents as waiting areas outside clinics and ensure that proper social distancing was being followed. We also deployed mobile testing clinics. Because of our footprint throughout the country, we've also been asked to help with contact tracing. This is being done by staff at the facilities where we work.
We are also supporting the Ministry of Health by building added surveillance capacity and strengthening data management. Data is being collected on tablets by clinic staff and is being uploaded to a national data system. We are also assisting the Ministry in analyzing the data in order to target interventions.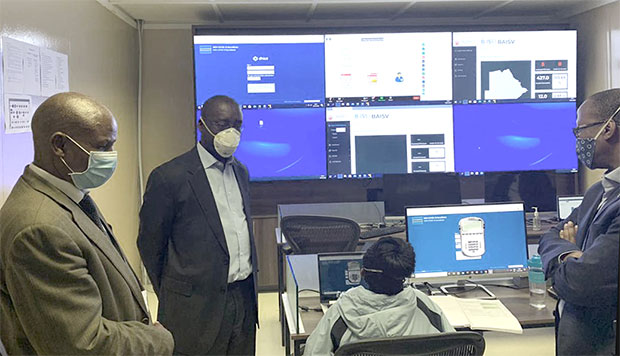 Members of the Botswana Presidential COVID-19 Task Force inspect the data dashboard being built for the 2020 BAIS V population-based HIV impact survey. Present in the photo: National Coordinator of the Presidential COVID-19 Taskforce Dr. Kereng Masuku, Bummhi Country Director Dr. Ndwapi Ndwapi, and Deputy National Coordinator of the Presidential COVID-19 Taskforce Dr. Mogomotsi Matshaba.
---
Country Director Ndwapi Ndwapi, MD, is a pioneer in establishing publicly funded antiretroviral treatment. He is the former director of clinical services at the Botswana Ministry of Health and Wellness.