Impact Stories
People who inject drugs are a population who are at higher risk of contracting HIV/AIDS. Since 2014, Ciheb has been helping to establish medically assisted therapy (MAT) clinics in Kenya to mitigate the adverse consequences of drug use and protect public health.
---
Nairobi City County has been an epicenter of Kenya's COVID-19 outbreak. It is also where Ciheb's PACT Endeleza project supports facilities that provide HIV testing services. Read how we have responded to the pandemic to ensure continued services.
---
The Ciheb Zambia team was part of a group that developed a clinical decision support system to guide clinicians through each step of HIV care for pediatric patients.
---
The Boresha Maabara project has been supporting 108 laboratories in 10 Kenyan counties. The support includes facilitating comprehensive planning so that the labs are able to stay on track in meeting their public health objectives. Recently, the project facilitated a laboratory strategic planning meeting for Nairobi City County.
---
Ciheb brought the ECHO Project to Nigeria as a pilot initiative in 2018. Today, it is helping expand its utilization among other implementers.
---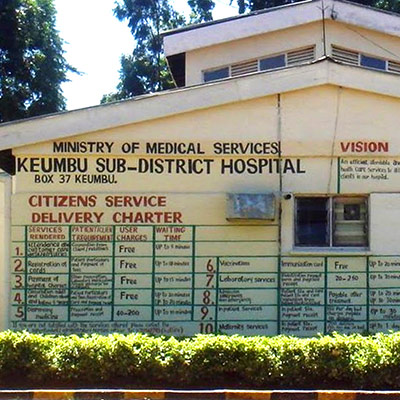 Keumbu Sub-County Hospital is collecting and using data to guide service delivery. The results have been impressive.
---
To highlight the importance of communities in the global AIDS response, UNAIDS is celebrating this year's World AIDS Day, December 1, under the banner "Communities make the difference." Find out how Ciheb is helping support communities.